Review of: Elite Sports Boxing Gloves
Summary: Boxing gloves from Elite Sports were reviewed. 
The gloves are adequately comfortable and sturdy. However, there are some drawbacks, such as the padding being stiff and the gloves being less breathable. After months of use, the velcro's stickiness has completely disappeared.
Alright for beginner boxers, but if you're serious about boxing, would not recommend them.
Today, we'd like to review the most important equipment in boxing: boxing gloves. Specifically, we'll take a look at Elite Sport's boxing gloves.
We all know boxing gloves are a must for boxing. Your hands are the most important part of your body for both offense and defense. As such, protecting your hands from injuries is extremely important and good boxing gloves will ensure you stay away from injuries.
In our review today, we'll be focusing on the 14oz gloves sent by Elite Sports, so without further waiting, let's get started!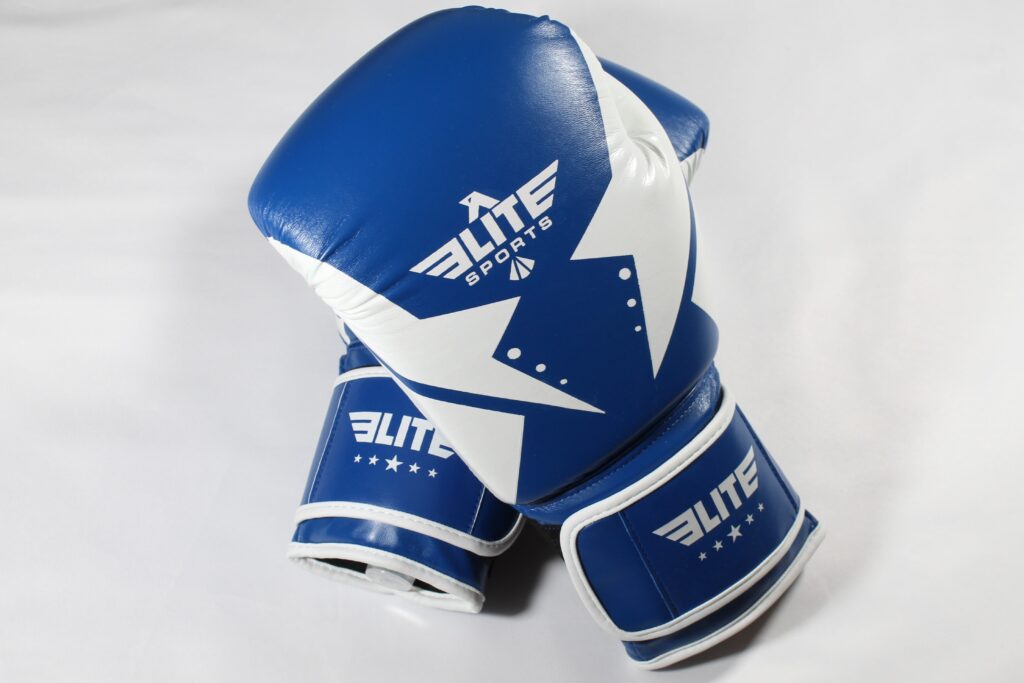 Elite Sports Boxing Gloves
When looking for gloves, the most important aspect is to look at the material of what the gloves are made up of.
The outer surface of the gloves is made from PU leather, which is a type of synthetic leather. The advantage is that it doesn't dry out over time nor absorb water and hence cleaning the surface of the gloves is hassle-free. However, overall, it can wear over time and the material has a cheap feel to it.  For the price however, perhaps that's unavoidable.
Another thing I noticed about the gloves is the stitching. The stitching is a standard double-stitching sewn by machine. This is good, as it ensures that the stitching won't come off after many rounds of boxing training in pads or sparring (for sparring make sure you use 16oz!).
As far as I can observe, the stitching appears to be clean and tight. After using the gloves for weeks during training to test its durability, I can happily say that the stitching didn't start sticking out nor loosen up.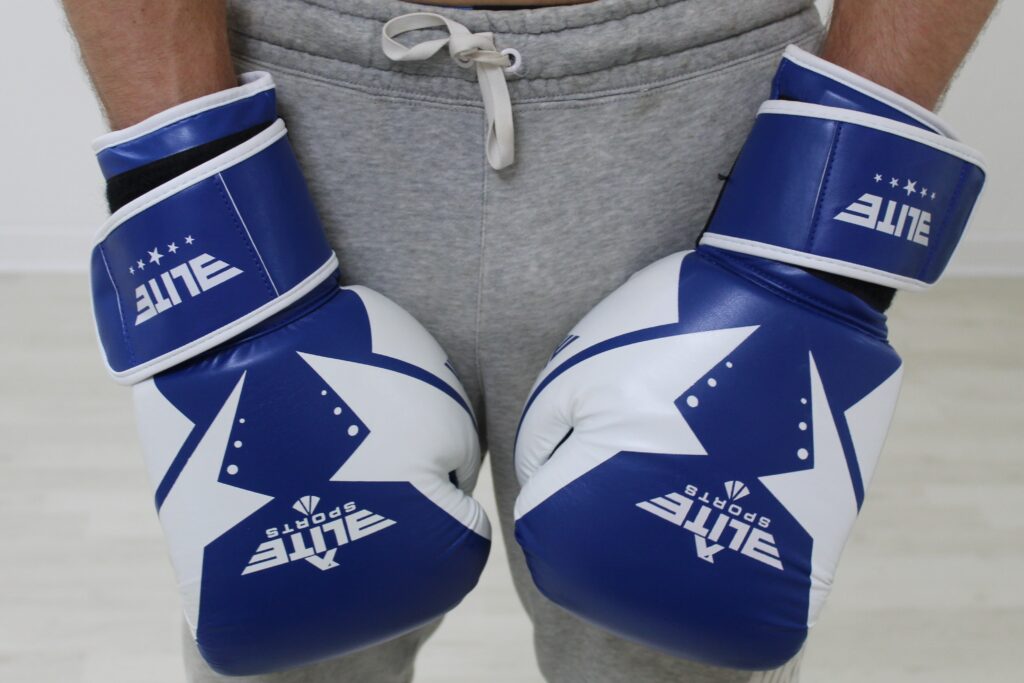 Another part of the gloves I paid attention to is the thumb. The thumb is an important part of a boxing gloves as your or your opponent's punches may impact your thumb and it has less padding compared to the rest of the gloves.
The gloves have a curved thumb with reasonable padding. However, it could use a little more padding at the tip of the thumb. That's because throwing punches that barely grazes the opponent may hurt the thumb.
Furthermore, the gloves have a curved thumb rather than a straight thumb. The choice of curved or straight thumb is a matter of personal choice and each person will have difference preference.
Overall, the thumb fits comfortably and does have adequate padding to the side.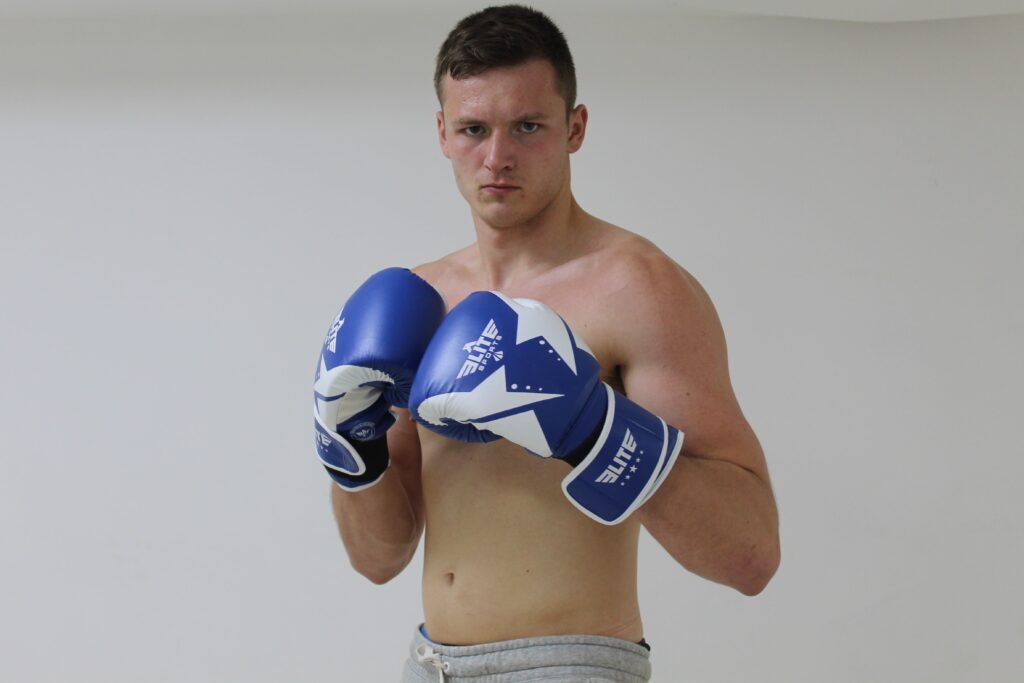 Now, let's get to one of the most important anatomy of a pair of boxing gloves: padding. It is an attribute to consider when choosing your gloves, as it protects both you and your opponent from injuries.
The gloves themselves have an adequate amount of padding—not too much to look like pillows nor too little to look like MMA gloves. The knuckle part has enough padding that hitting a concrete pillar won't hurt your hands and the sides of the gloves have enough padding that will protect you from accidental hooks that hits your hands.
Although the gloves have adequate padding, I do however find it somewhat stiff. Perhaps folks from Muay Thai may find it better to their liking.
As for the closure, the gloves use velcro straps. Velcro straps offer certain advantages compared to laced gloves, but it really comes down to personal preference.
When testing the gloves through several heavy bag and pad sessions, I've noticed that the velcro straps are sturdy and stay in place due to the double-stitching. Also, they do not seem to loosen overtime while training, so you can be confident your gloves won't accidently come off during training. No complains here.
Now, there's another question raising in your mind: are they comfortable to wear during training? I've noticed that although it does not fit perfectly to my hands, it nevertheless does provide adequate comfort when training.
However, it can become somewhat uncomfortable if you sweat a lot in your hands. Although they have three holes at the palm area of the gloves, I did find them inadequate in terms of breathability, so keep that in mind especially if you do a lot of long training sessions.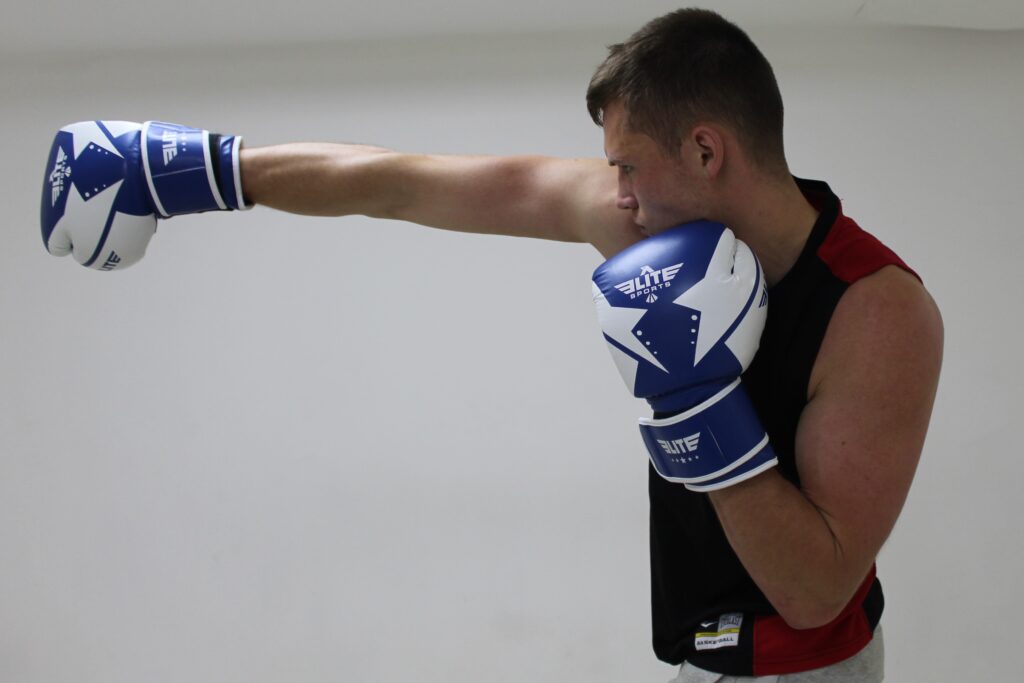 After testing the gloves in several training sessions, I've noticed that there are good and bad sides of the gloves.
The overall gloves are stitched nicely with a somewhat sturdy velcro. This will ensure that the gloves will be adequately resistant to wear overtime. For the price of about $30, it is comfortable to wear and it would be decent as starter gloves for a beginner in boxing.
Well, are there anything bad about the product? There are a few that needs to be pointed out.
First, the padding is a little stiff. This could be uncomfortable for some and not as suitable for sparring.
Another aspect is the breathability issue. During a long boxing session, sweat in your palms will build up and excellent gloves will take that sweat out of the gloves. However, these gloves felt less breathable and could make you uncomfortable as you train longer. Furthermore, it may be susceptible to molding if not properly dried.
After months of testing the gloves on focus pads and on the heavy bag, the velcro has lost its stickiness. Consequently, the gloves do not stay put on your hands during training.
Pros and Cons of the Product
 In short, I've reviewed boxing gloves from Elite Sports. The boxing gloves is in the price range of $30 and have both good things and bad things. For example, the gloves are somewhat sturdy and provide reasonable comfort. However, they have shortcomings such as being less breathable, being somewhat stiff, and weak velcro.
My final verdict is 2/5. It would be alright if you're training from time to time and you're on a budget when buying gloves. If you're serious about boxing, then I'd suggest getting something else and buying yourself pricier but quality gloves.
But overall, nothing special.