This article will feature the top 10 best mouthguards for boxing, based on testing various ones during my sparring sessions and competitive boxing in the amateur and semi-pro scene.
Mouthguard is a must.
I would say it's illegal to spar and compete in boxing without wearing a mouthguard just like boxing gloves.
Like your boxing gloves protects your hands, your mouthguard protects your teeth. Specifically, it does this by distributing the pressure of a punch to your entire rows of teeth and as a result, prevents a single tooth from receiving the full blow of the punch that will knock out your teeth.  
There are many mouthguards in the market and you might be experiencing analysis paralysis. Plus how can you be sure that it will work?
To solve this issue, I'll recommend several different ones based on my personal experience using them during sparring and actual competitions.
If you want the very short version, you can just look at the table below.
Top 10 Best Boxing Mouthguards
Alongside Shock Doctor, Brain-Pad is one of the two biggest brands that dominate the mouthguard department.
Think of them being equivalent to Republicans and Democrats in American politics, but in mouthguards.
As they almost exclusively specialise in mouthguards, you can be assured that they make decent stuff.
One of the best mouthguards for boxing is the Brain-Pad 3XS.
The first thing I've noticed is its size.
Yes, they're quite big and contrary to what I initially believed, it's easy to breathe as there's a hole in the front.
Also, because it's big, I didn't worry too much about falling off during sparring and stays put as it has a decent moulded fit.
Another advantage is that the company provides a dental guarantee, although I highly doubt you'll ever need it as it provides great coverage for both lower and upper teeth.
A downside is that initially, it will feel uncomfortable due to its size.
Some might gag, but you'll get used to it with time.
Another downside is that I found the instructions when fitting it for the first time not too clear, so might be best to check on YouTube.
But overall, I'd say it's one of the best mouthguards out there, but I won't recommend it for teenagers or younger as it's quite bulky.
This is another mouthguard sold by the same company as the previous one.
While they seem like a different product they are quite similar.
Like the previous one, it has quite a noticeable size so it will stay put in your mouth while sparring and might not feel comfortable when first putting it on.
It has a breathing hole so it won't be as hard to breathe while wearing it.
Overall, it is very similar to the previous product and between the two, I didn't see a difference. If I were to choose, it would come down to design preference.
#3: Impact Custom Professional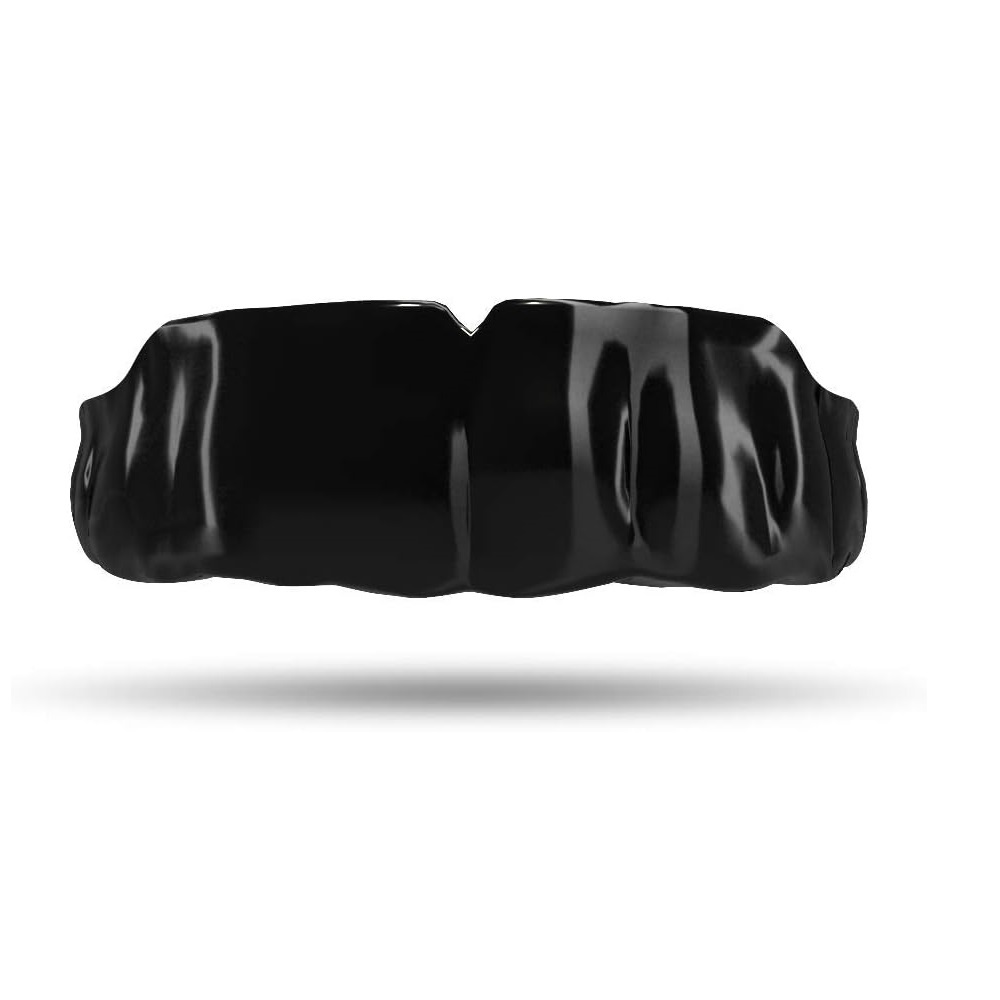 This is a mouthguard sold by a small business.
I heard about this mouthguard from a friend and I was initially quite sceptical about it as I've not heard about the manufacturer, but I was quite surprised when I tried it for myself.
Unlike the previous bite-and-fit mouthguards above, this requires you to bite on a putty to create an impression of your teeth and gum line.
This comes in the form of a fit kit that is sent a few days after ordering it. Once you do the fitting, you send this back to them and then a custom mouthguard based on the impression is sent to you a few weeks later.
Because of this, you get a perfectly fitting mouthguard that is comfortable to wear and I felt my teeth were well protected during sparring. Additionally, I found it to be not too bulky, unlike previous mouthguards.
The mouthguard comes with many designs—perfect if you care about this.
The downside is that it's more expensive than your typical bite-and-fit mouthguard and it took about 3 weeks to a month for it to arrive after ordering it online.
Overall, I think it's an excellent mouthguard, although it's about 3 times more expensive.
While I felt that it provided slightly better protection than Brain-Pad's mouthguards I talked about earlier, the difference is negligible for the price difference.
If you're serious about sparring and have some cash to spare, then why not, but the previous two options will be more than enough to protect your pearly whites.
#4: Everlast EverShield Double Mouthguard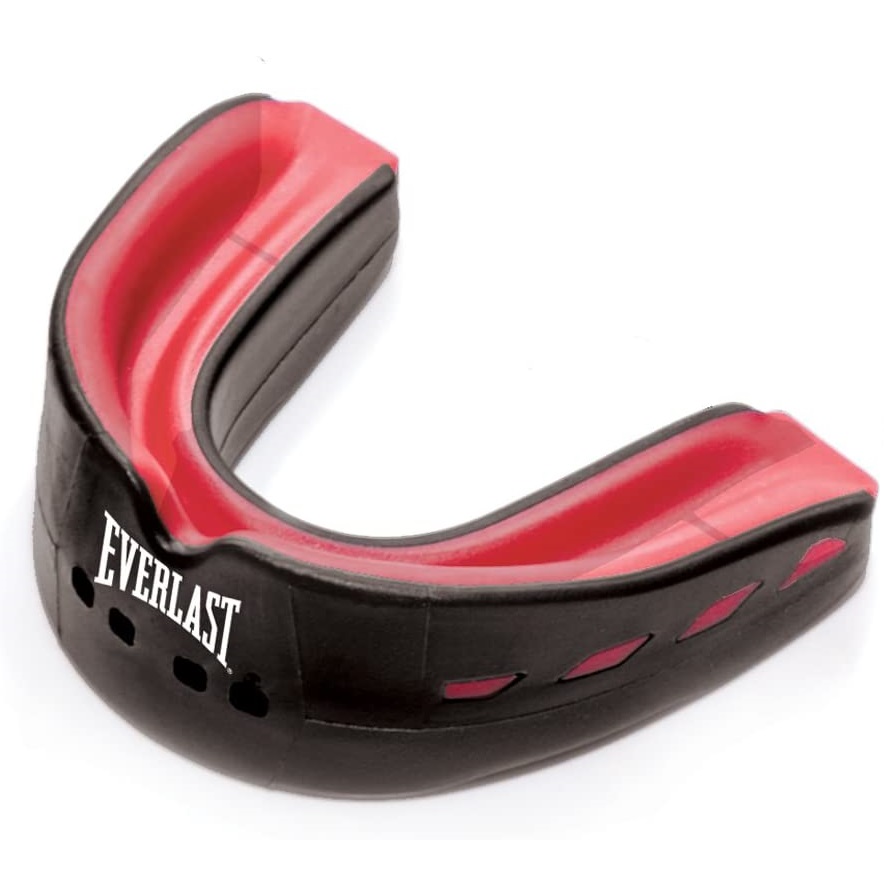 This is Everlast's answer to providing mouthguards for its boxing customers.
This is a double mouthguard, so it will protect both the lower and upper teeth.
In terms of size, it's slightly less bulky than that of Brain-Pad, but it's still quite big and I felt it fully protected my teeth.
Comfortability-wise, it felt decent.
In terms of breathability, it has several holes.
However, it's not as big as those from Brain-Pad's mouthguards so it felt less breathable. Plus, when I heated it initially to bite-and-fit, the holes have become slightly smaller. So it's slightly worse.
Overall, I think it's one of the better mouthguards out there but I still felt that Brain-Pad's mouthguards were better. Especially when the price is comparable.
#5: Shock Doctor Gel Max Power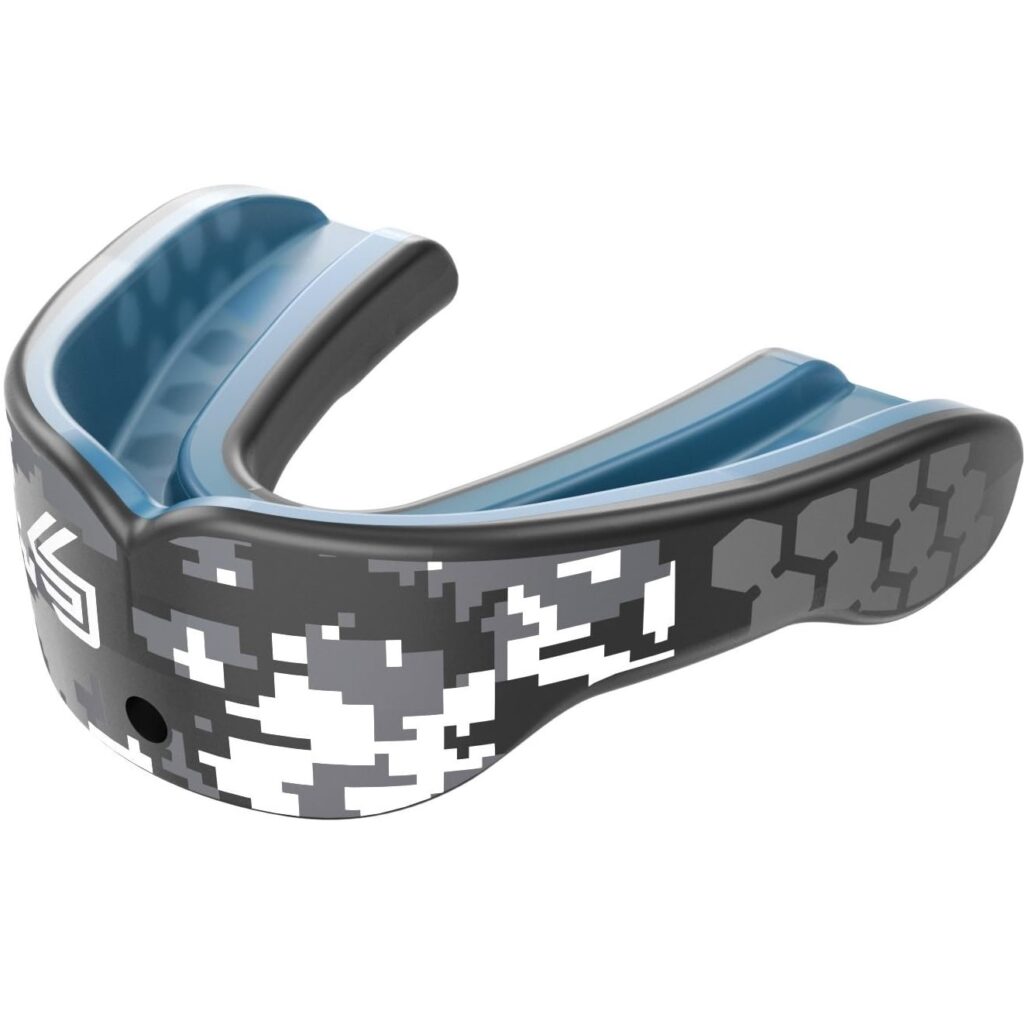 Shock Doctor is a major player in the Mouthguard industry.
Out of their lineup of mouthguards, the best one is the Gel Max Power—I felt it provided the best protection when using it for sparring.
One aspect to take note of about Shock Doctor's mouthguard is that they mostly provide single mouthguards.
The advantage of single mouthguards is that it is thinner and therefore make them less uncomfortable to wear, easier to breathe, and potentially have fewer gag reflexes.
The disadvantage however is that thinner makes it less stay inside your mouth and feel less protected.
Although I felt the protection to be less than that of Brain-Pad, the Gel Max Power provided the most amount of protection than other single mouthguards I've tested so far.
Plus, it has lots of designs to choose from. I'm sure you'll find one of your favourites.
Overall, I prefer double mouthguards as I'm used to the bulky nature of it and feel more protected, but I'd recommend this mouthguard if you prefer a single mouthguard that provides the best protection.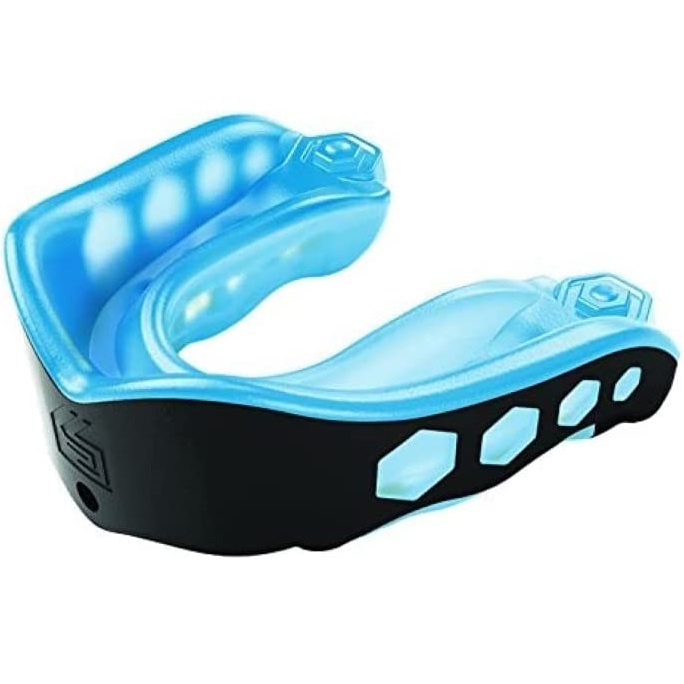 This is similar to the previous mouthguard, however, it felt smaller and thinner.
Some people like it provides more breathability and it's less uncomfortable because of the less amount of material.
But, I felt that it was too thin and small.
Nevertheless, it's softer compared to harder mouthguards like Brain-Pad. This could be a plus if you have a preference for softness in mouthguards.
Overall, I found it to be better than other single mouthguards in the market so, I've included it in this list.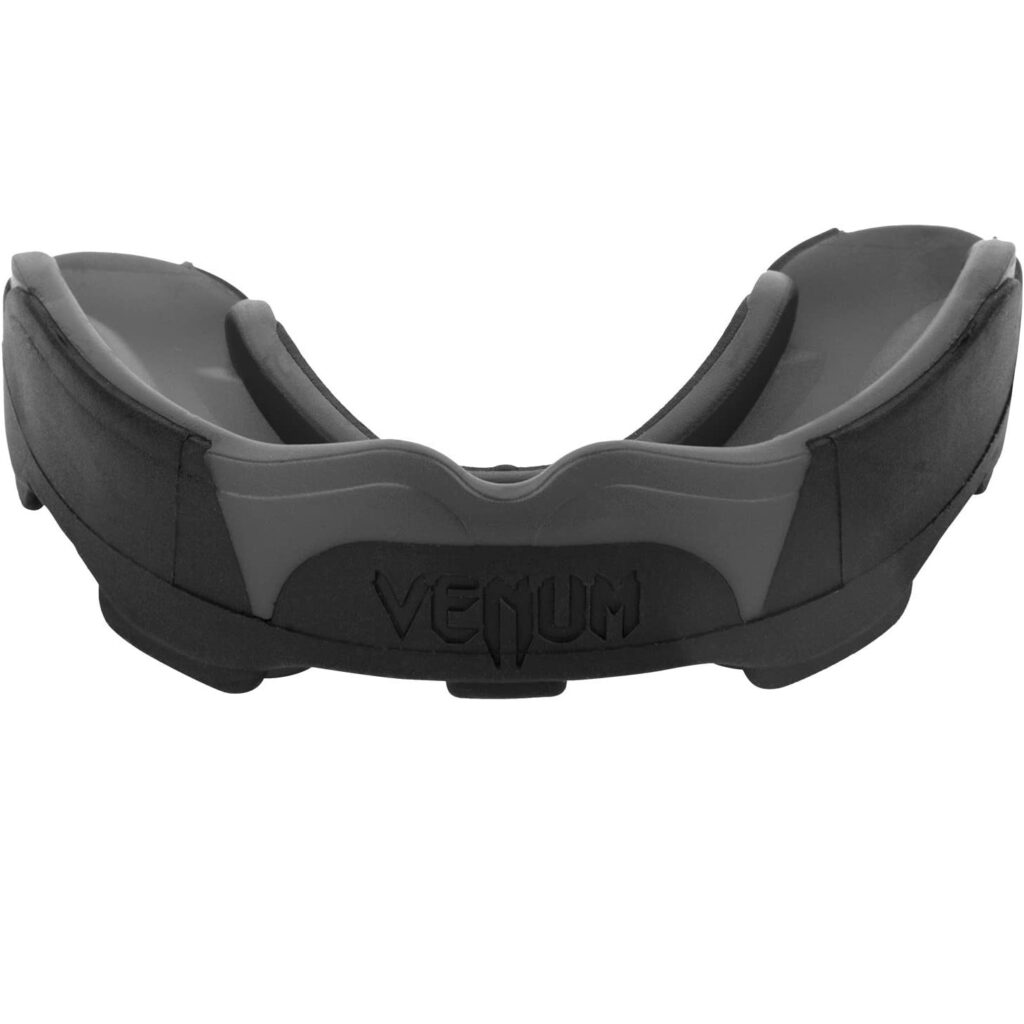 Venum is a French apparel company based in Thailand that's gotten quite big in the last decade.
Venum Predator is the premium lineup of mouthguards sold by the company and has multiple layers.
In terms of actual usage, it felt that it did a decent job in the protection department and was bulkier than Shock Doctor Gel Max.
Like Shock Doctor's mouthguard, it has gel and as a result, is somewhat comfortable although I felt that it was harder to align the mouthguard.
In terms of the design, it looks quite slick and provides many colour options, but it felt like it is trying to copy Shock Doctor's mouthguard lineup.
Overall, I think it will do the job of protecting your teeth during sparring. However, the price is on-par with that of Shock Doctor's Gel Max Power mouthguard and if I were to choose, Shock Doctor's Gel Max Power would be a better pick in terms of comfort and protection.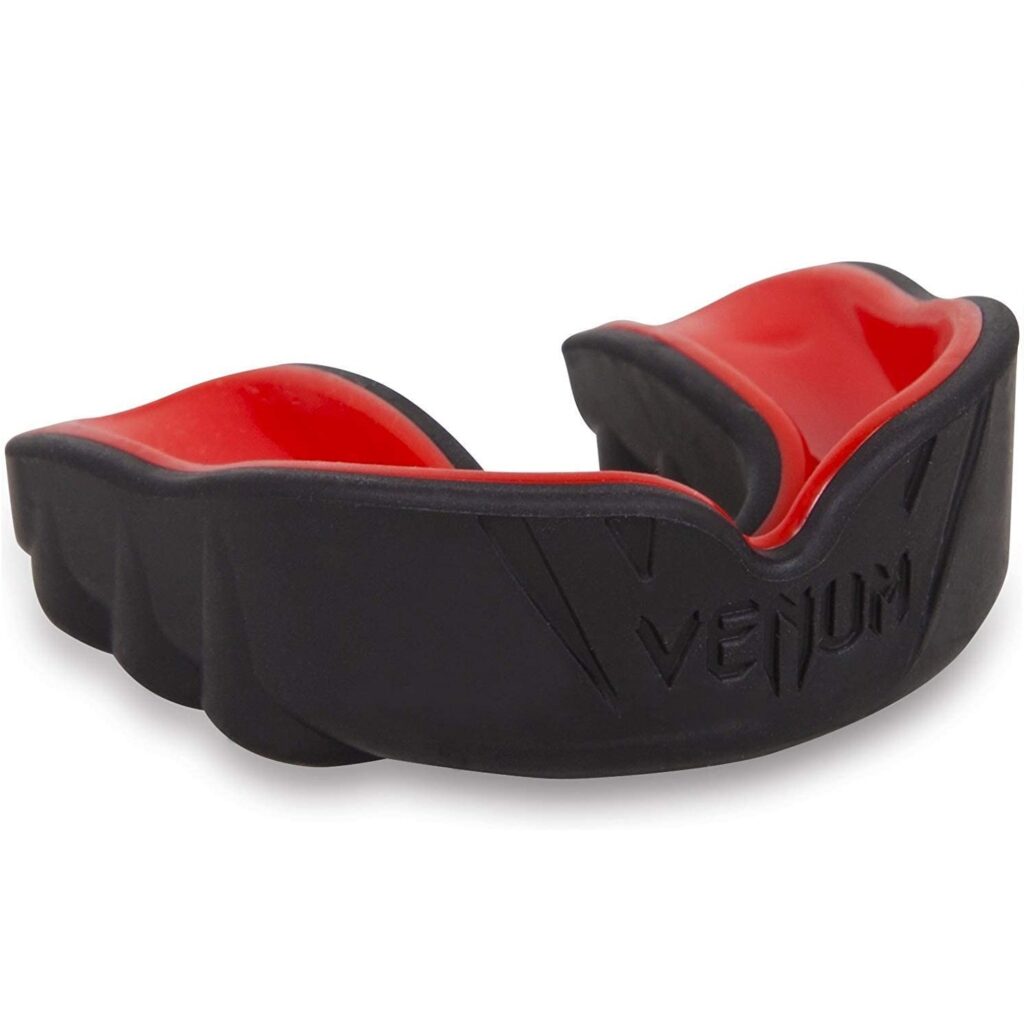 The Venum Challenger is the cheaper alternative to the Venum Predator.
Unlike Venum Predator, it is a single-layer mouthguard and it did indeed feel, well, less premium.
Using it, I felt it protected less compared to the more premium counterpart. That's because it felt less bulky.
However, this could be a plus if you prefer breathability.
This would still do the job compared with other single mouthguards out there and I would go for this if I wanted the cheaper alternative to the Venum Predator.
If I were to compare this with Shock Doctor's mouthguards, however, it would come up slightly short.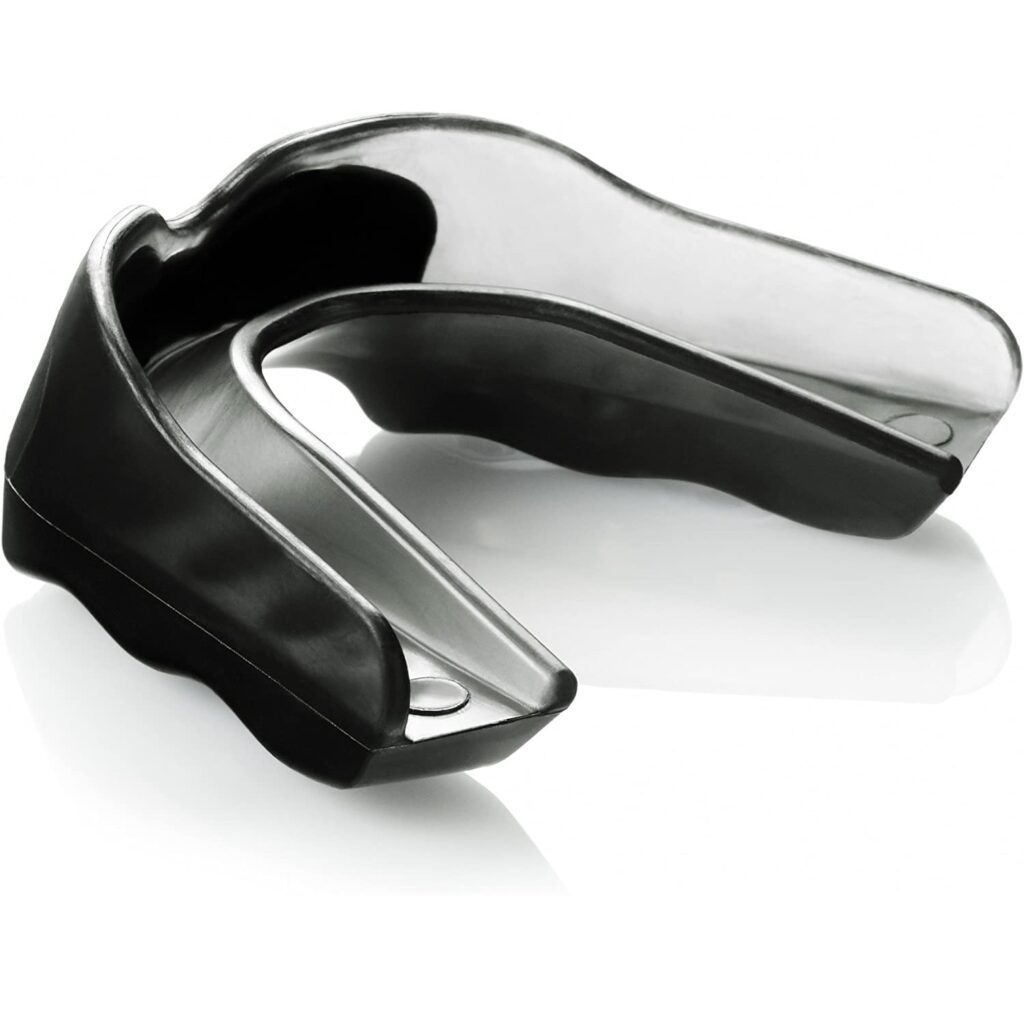 This is another mouthguard sold by Shock Doctor.
Compared to their other lineup, I found it to be softer and thinner.
This is good especially if you prefer softer mouthguards or if your mouth is small, but I preferred their more premium mouthguards.
That's because I felt that the other models provided more protection during sparring than this one as it didn't feel like it moulded to my teeth well.
However, for this price range, it's one of the best out there in the market.
#10: GuardLab Apex Mouthguard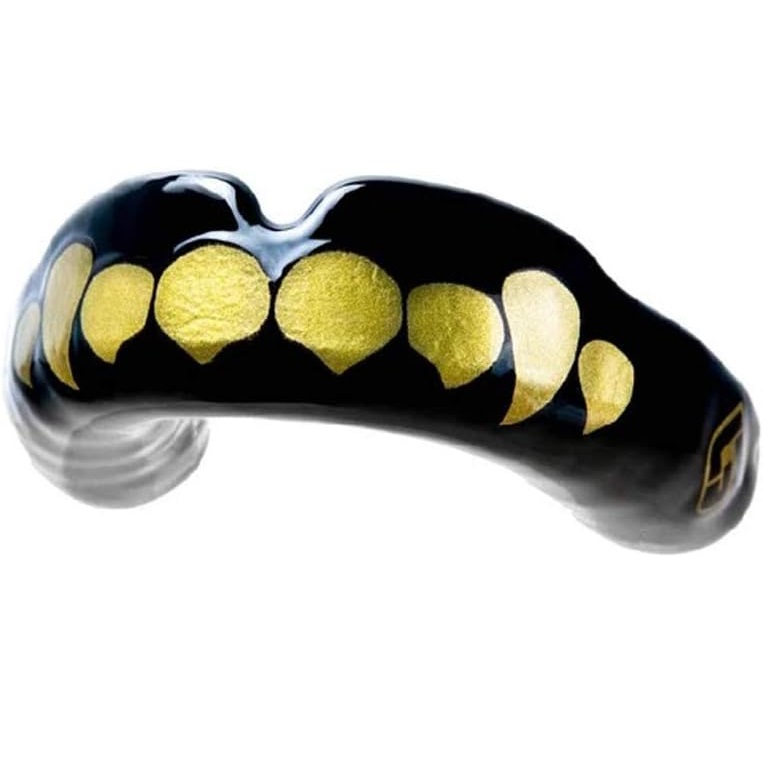 This mouthguard comes from a small business that I'm not familiar with.
I bought this mouthguard after being recommended by a friend.
I tried sparring with this.
And fair enough, it provided decent comfort and I felt it provided above-average protection compared to many single mouthguards I tested.
It felt premium.
Plus, it comes with many design patterns if you have some preferences.
So why is it not up there?
Well, while it will be good enough to protect your teeth during boxing sparring, I felt it was overpriced.
More specifically, you could get the mouthguard from Brain-Pad which provides more protection and is a lot cheaper.
Nevertheless, I would recommend this mouthguard if you prefer single mouthguards to double mouthguards.
Overall, these were the top 10 best boxing mouthguards that I have personally tested. One thing I would recommend is to get a double mouthguard as while it may initially be uncomfortable to wear, you will get the most amount of protection.
However, I understand that not everyone will prefer bulky mouthguards and in that case, single mouthguards will provide adequate protection.
If you just started boxing sparring, then I suggest looking at our article on some boxing sparring tips to ensure you get the most out of your sparring.
As per our affiliate disclosure policy stated in our about us page, we want to notify you that the above links are affiliate links. These links provide us a small commission upon qualifying purchases to ensure the smooth operation and maintenance of our website.
We believe that transparency and integrity are important especially when it comes to publishing content about boxing online. So, to fulfill these criteria, we have disclosed this here. We'd suggest reading our affiliate disclosure policy and product review policy at our about us page!