Last Saturday in Radom (Poland), Boxingholic member Michael participated in another amateur boxing competition. Contrary to last time, when our fighter took an L, this time Mike did amazing and won the judges' decision.
In this article, we will briefly go through what happened in the fight as well as analyze some of the highlights. Let's go!
The opponent whom Mike faced, was an experienced amateur fighter based at a club in Skarzysko-Kamienna, a town famous for producing young talents in the region. Before the competition, our team knew that Michael will have to face an opponent with similar reach but potentially with faster hand-speed.
The strategy established before the fight was quite simple—press the opponent so he is unable to use his best tools like speed or fast counter-punching.
After we spoke with Michael's coach, he told the Boxingholic Editorial staff, that the aim of the fight is for Mike to go for a knockout in the late second or early third round. By the sound of it, it already sounds like a good fight.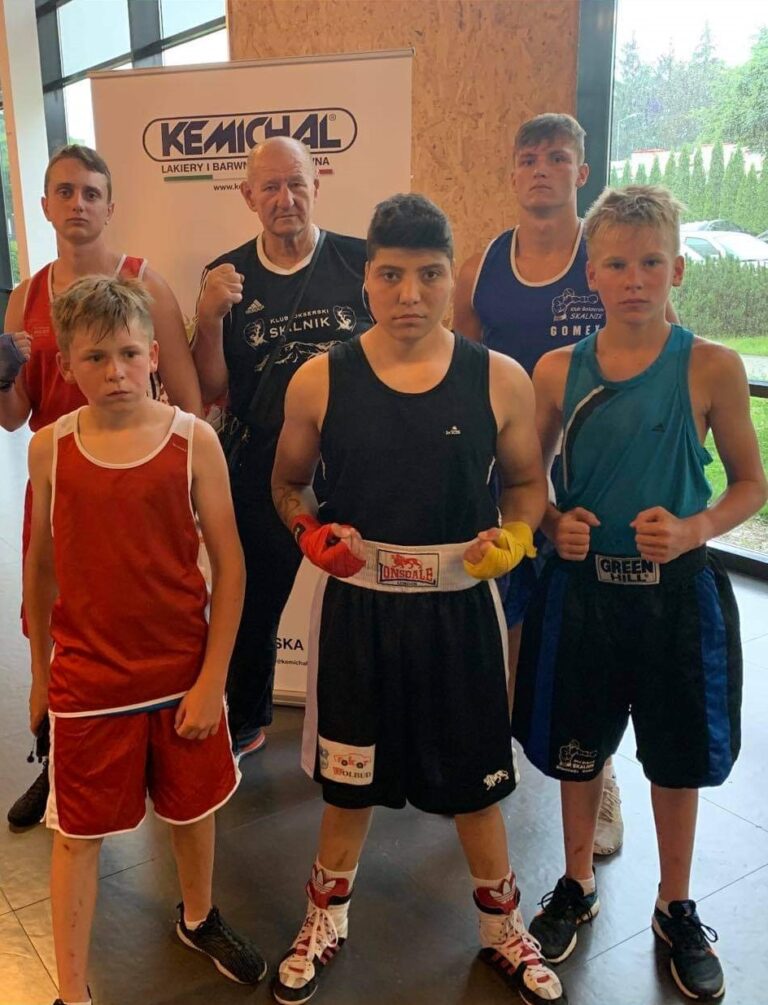 First round started quite slowly, both Michael and Albert (his opponent) did not hurry with a quick attack.
The first half of the first round consisted of fighter's checking each other out and throwing simple jabs or 1,2.
From the second minute, Michael started clearly pressing and feeling more comfortable. The video below depicts last 40 seconds of the first round, that shows the slight dominance of our fighter. One thing that Michael had to adjust to, was an awkward style of Albert who constantly moved his head and upper body—what made him difficult to catch.
This round was for Michael.
Second round started with a faster pace than the first one.
You could clearly see that the fighters 'felt each other' and moved more aggressively forward. Mike attacked from the first bell and dominated the whole round.
Mike fought his game and did exactly what his coach told him to do. He pressed to not give a moment's rest for his opponent, and constantly threw fast and sharp combinations.
In the first round, Mike's coach noticed that his opponent was physically weaker than Michael and as a result didn't do well in the clinch—what was also used as an advantage by our fighter in the second round. The best moment of the round was certainly the below shown combination produced by Mike.
Class. Clear round for Michael.
The referee of the bout whom we later spoke with said "It could have been stopped".
Michael perfectly executed the plan and went for the knockout in the third round. It was a total domination, and in our opinion, Albert should have gotten at least an 8 count.
Mike won the round and both outworked and outboxed his opponent. Absolute domination. Check the video out.
From this place, we would like to congratulate our fighter and wish him good luck for his next fight as we already know that a big competition might be approaching for him very soon.
Also, we would like to congratulate other fighters from Skalnik Club—Kuba and Kacper—who did very well in their bouts.
If you have any questions concerning the bout or would like to ask us about anything—let us know in the comments or send us a message in the contact form and we will be sure that we will quickly respond. Enjoy!
PS: That is how you rest after a fight.