Medically Reviewed by:
Anna Hernandez, PhD (Nutrition & Sports Science)
Summary: We did a review of Piperinox. It is a multi-component food supplement designed to help you reduce weight.
We tested the actual product (see below!) and found that it works great as an aid to cut your weight. This is because it includes nutritionally-effective weight loss ingredients such as guarana, synephrine, ginger, black pepper, etc.
However, you still need to have a proper diet and workout routine to cut weight!
Pricing: 
£39.00 ($49.00) per bottle (1-month supply)
£26.00 ($32.66) per bottle (3-month supply)
 £19.50 ($24.50) per bottle (6-month supply)
Weight cutting is a topic that put fear in many of our hearts, as I've come to witness many boxers (and non-boxers as well!) facing trouble with it.
Have you once started cutting weight, only to fail to achieve the weight goal you set? Have you become quite desperate to the point of trying "questionable" ways of cutting weight?
I know how you feel. I've been doing boxing for quite some time, and by far, one of the toughest part during competition season is to cut weight. This, in fact, is mostly attributed to my love of sweets that make it hard to stop eating it abruptly.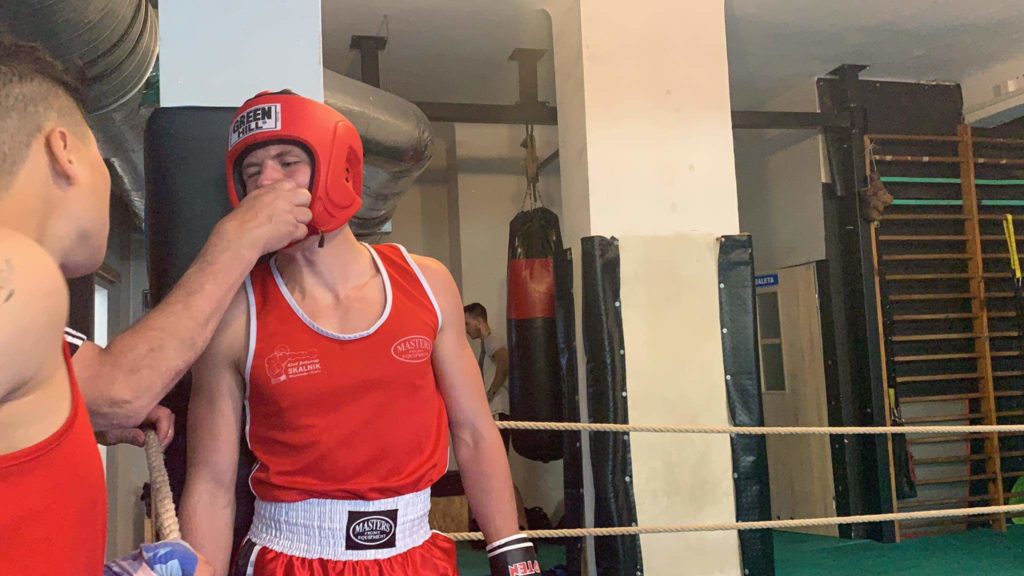 Me (Mike) during amateur competition.
The consequence?
I once had an opportunity to fight a local champion. But my temptation to eating sweets made me unfaithful to my diet plan and dragged out my weight cut goal further and further away. Then, when it was 12 days before the fight, I needed to cut 3 kg of weight to make it.
In desperate attempt, I've went to the sauna way too many times. That mistake resulted in me not only missing weight for the competition, but also go out of training for over 2 weeks afterwards.
In fact, I'm not alone in this mistake.
Extreme dieting and dehydration in combat sports are quite rampant and at times can be fatal, as was the case for a teenage boxer in Australia.
Learning from my painful mistake, I've vowed to search for healthier ways to lose weight and after testing different products, I've taken a liking on a product called Piperinox.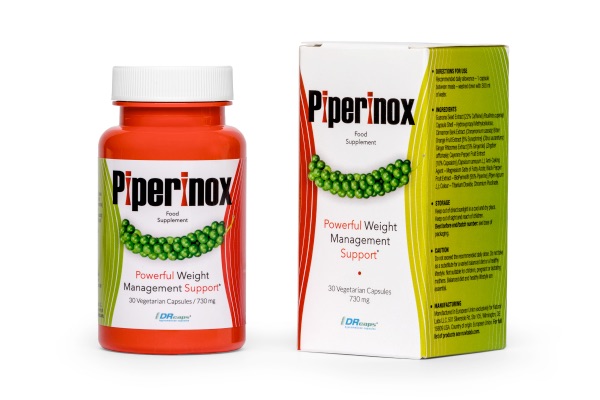 Piperinox is a multi-component food supplement designed to help you to reduce weight. Particularly, what I like about this is that for a person like me who has an irresistible urge to eat sweets, I've noticed that it helps reduce my appetite, especially during my meals.
The result?
Cutting weight becomes more tolerable psychologically and so you're likely to be consistent with sticking to your weight cut plan that ultimately leads you to success.
But of course, this wouldn't matter if there's no results. Unfortunately, I didn't document any of my weight cut process while using it (sorry!), but luckily, for this particular product, we got the help of our fellow Boxingholic contributor that did document the process!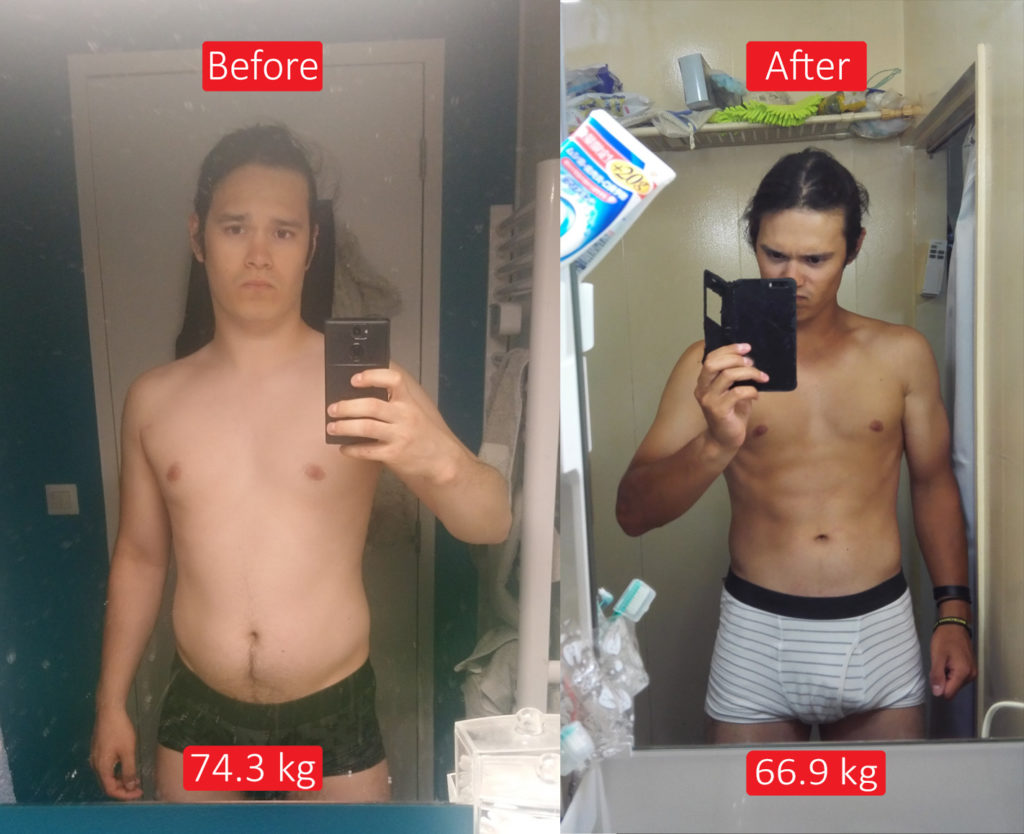 He managed to go from 74.3 kg (163 lbs) to 66.9 kg (147 lbs) using it.
But before going into the actual testing to review Piperinox, it's important to note who this is for and who it isn't for.
Personally, I would recommend this to you if:
However, I will NOT recommend this if:
At the end of the day, no product alone in existence will allow you to cut weight. 
But instead, it must also include a combination of a proper calorie-deficient diet, workout, and rest (surprisingly yes, but only if done properly) that will allow you to cut weight—be it for an upcoming competition or for weight loss in general.
Once you understood that this product is only good as a weight cut aid, let's move on with our product testing to properly review Piperinox.
Testing Piperinox in Real Life
To track the progress as part of this review of Piperinox, the contributor used an Excel sheet that tracked and calculated the Total Daily Energy Expenditure (TDEE).
TDEE is a fancy term that tells you how much calories your body use everyday, and this depends on the person's height, type of food consumed, sex, activity level, etc.
Reality is, you can only calculate the approximate number, as it can vary day to day. But one reliable way to calculate it without a lot of hassle is to use an Excel spreadsheet. Particularly, a spreadsheet that track and record the number of calories you ingest everyday and calculates all the values for you.
To do this, he used the Excel spreadsheet from a reddit post. Then, he recorded his basic statistics onto it, as seen below.

He entered his initial stats, as seen in red.
From his starting weight of 74.3 kg (163 lbs), he had to make the welterweight limit (67 kg or 147 lbs) and made sure to weight himself every single morning right after waking up. To achieve the weight limit, he had ordered 3-months worth of the product and got to work.
To achieve this weight cut, as per instructions, he consumed one capsule per day between breakfast and lunch (around 11 am), with the help of a cup of water.
As for his meals, he ate a typical three meals per day, with each meal composed of three, equally divided portions of proteins, vegetables/fruits, and carbs. The selections of each particular food portions were rather diverse and flexible—for example, for proteins, he would eat eggs for lunch and dinner, but for another day, he would eat seasoned chicken breast since he felt an appetite for it.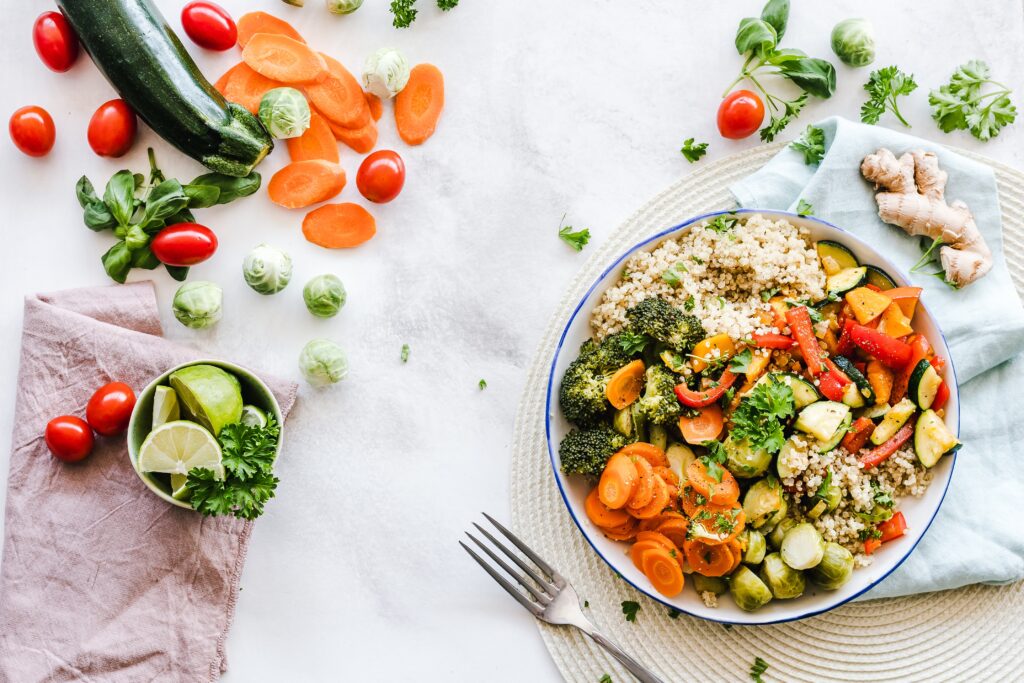 Following a proper meal plan is a must!
One thing that he made sure to do, was to cook everything himself and count the total calories he ate in total per day. Then, after dinner, he would record this into the spreadsheet. For the first two weeks, he ate consistently at around 1900 calories, which based on his past personal experience, says is about 500 calories lower than his TTDE.
The result of this recording is shown below. Also, as per his coach's guidance, he trained 5 times per week—in the morning, he would complete a 8 km (5 miles) jog and in the afternoon, he would train at the boxing gym.

Results for first two weeks (Note: the stats for TDEE for the first week seem inaccurate)
During his weight cut, he says that he noticed an overall reduction in appetite that allowed him to resist the urge in eating junk that would ruin his meal plan. Also, he said that he was quite surprised that there was no after taste or any other nasty effects that would have made his training harder to focus.
Overall, he continued to make sure to stick faithfully to consuming one capsule per day and to to his training schedule and meal plan.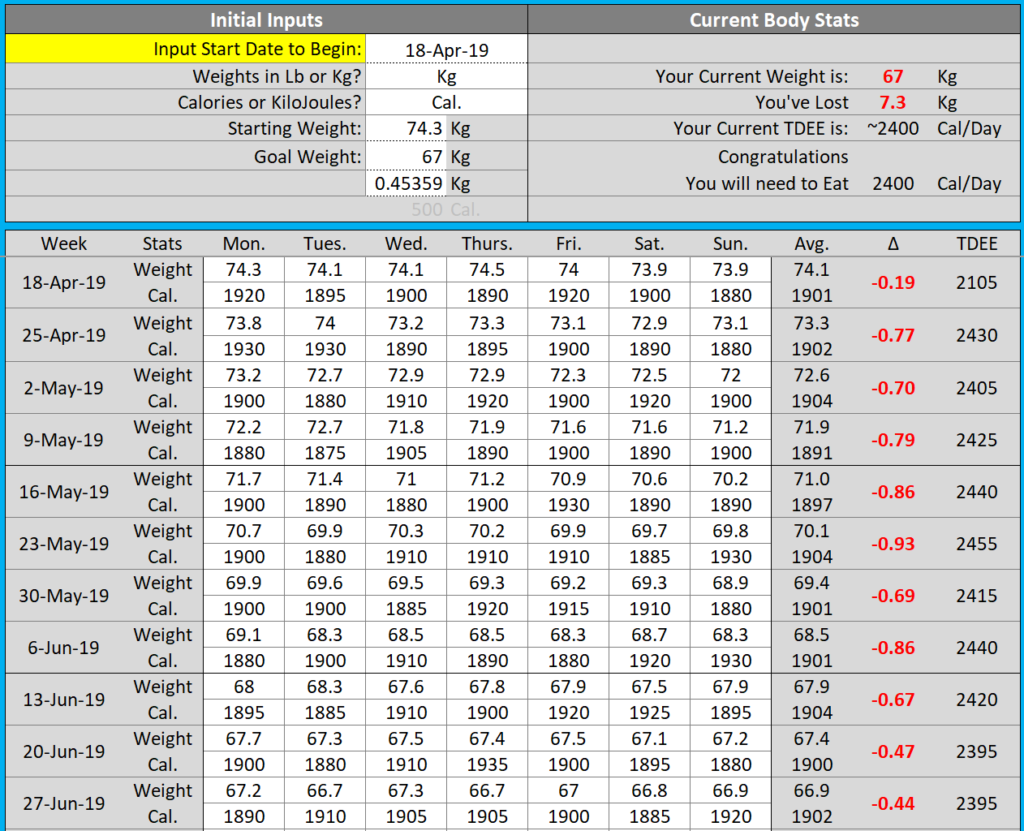 Full result of the weight cut, going from 74.3 kg (163 lbs) to 66.9 kg (147 lbs) in the course of 11 weeks.
Over the course of 11 weeks, he lost about 0.7 kg to 0.9 kg per week on average with the results slowing down to about 0.45 kg per week at around the end. This might be the result of overall reduction in fat and the body adapting to the weight cut over time.
At the end of his weight cut, he says that the product did assist him into cutting weight and had a "positive impact" by making it more bearable to stick to his plan. 
Also, he says that to his surprise, it did accelerate the weight cut by helping him cut on average about 0.2 kg per week than from his previous experience. However, he did say that he did not "feel" his fat burning whatsoever during his weight cut, contrary to many weight-loss pill would claim to do.
Review of Piperinox's Ingredients
At this point in this review of Piperinox, it begs one question.
Does it really work?
When I first hear about weight loss pills, I am always inclined toward skepticism—many of them claim "guaranteed" weight-loss "without effort". But most of the time, they are just overpriced junk created by shady manufacturers that exaggerate certain claims about a product that's not backed up by actual nutrition science.
So to verify that the product actually works, I've looked into the ingredients of it to determine if science backs up the claim behind it.
The verdict?
I've found that the ingredients it contains does have a positive effect on weight cutting. Below in this part on the review of Piperinox, I've examined its ingredients, particularly its effect on weight loss.
Guarana, what?
Paullinia cupana, also known as Guarana, is a plant endemic to the Amazon basin valued for its red fruit. It has been used by the natives for hundred of years for its medical properties and modern medicine does back it up.
While Guarana is known for its anti-cancer properties, it is most known for its weight loss effect. One way it contributes to weight loss is through the caffeine substance contained within Guarana. Guarana is full of caffeine, a substance found in our favorite morning beverage: coffee. Caffeine has been extensively studied for its weight loss benefits.
Synephrine is a naturally-occurring substance found in certain plants and animals, although it is commonly found in bitter orange. Interestingly, this substance does have conclusive studies that indicate that it has a positive effect on weight loss.
Ginger is everyone's favorite ingredient in a typical Chinese dinner. Ginger is a root of a flowering plant typically used as a spice or for traditional medicine. While ginger itself might not sound as a weight loss food, it has a benefit to weight loss.
Black pepper is one of the most common spices used in our day-to-day cooking. Believe it or not, it actually has benefits when it comes to weight loss.
While we have outlined several ingredients, the product contains other key ingredients such as capsaicin, cinnamon bark, and chromium that contribute to a proper healthy weight loss and healthy body.
Pros and Cons of the Product
In this part of the review of Piperinox, we will talk about any potential downsides.
Like any product out there in the market, it does come with its downsides. The first downside is that you can't rely on it alone for cutting weight, as you have seen when the contributor tested the product. 
There are two other downsides I've noticed.
The Price is Quite Expensive
The product costs £39.00 ($49.00) per bottle, with each bottle lasting one month. This definitely is on the higher end in the price range, but ordering 6-month supply of the product does reduce the cost to £19.50 ($24.50) per bottle.
This also doesn't include the £8 ($10) shipping fee. So if you were to try it out, I would recommend to at least buy 3-months worth of the product.
It is only available at one location
During our review of Piperinox, we discovered that the product itself is only available at its official website. This can be a good thing, as you can be sure to receive the legit product, but for me, it's quite inconvenient.
It would be better if the product was available in Amazon, as you can benefit from free shipping and faster delivery options.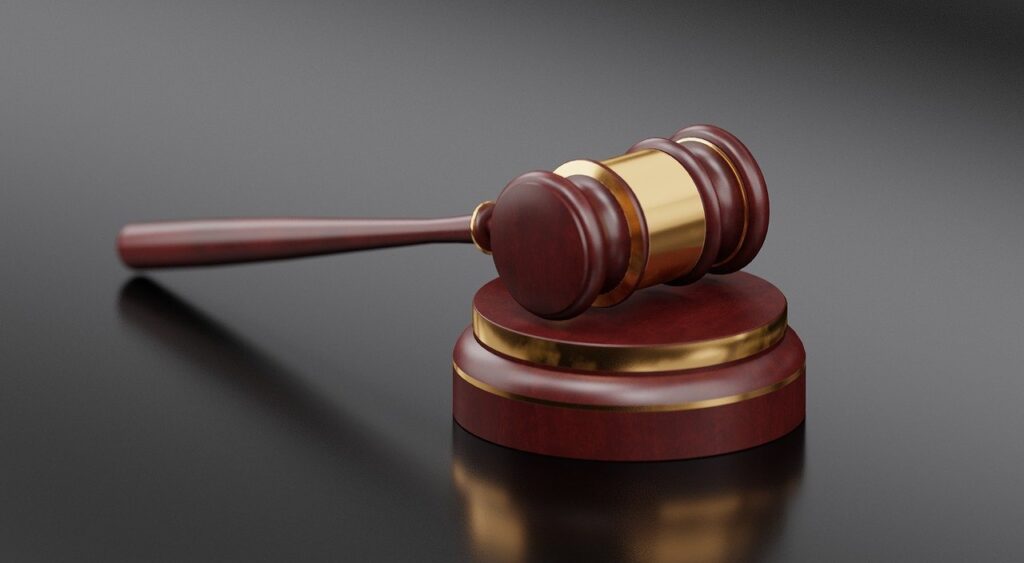 Now, we reach the final verdict for this review of Piperinox.
Overall, I don't think that the product is special or revolutionary, as you would still need to work out and stick to a proper meal plan to see proper results. But, I do agree that it is effective at what it does: help you cut weight.
The ingredients it contains are backed up by actual nutrition science and does not contain any potentially harmful substances. In the context of boxing, I do like the fact that it doesn't affect training by having no significant after taste or being heavy to the stomach, both of which could affect your focus during your training.
The cons I see in the product is that it is in the higher price range of £39.00 ($49.00) per bottle. Also, this is neglecting the shipping fee of £8 ($10), so I would recommend to buy at least 3-month supply or even 6-month supply to reduce the cost.
Another con I see is that it is only available in one location. This could be a good thing, as you are sure you will get the proper product, but it nevertheless is inconvenient.
Final rating based on experience of the product
My final verdict of this product is 4/5, after considering each pros and cons of the product. If you want to learn more about it, I would suggest checking out the product below.
As per our affiliate disclosure policy stated in our about us page, we want to notify you that the above links are affiliate links. These links provide us a small commission upon qualifying purchases to ensure the smooth operation and maintenance of our website.
We believe that transparency and integrity are important especially when it comes to publishing content about boxing online. So, to fulfill these criteria, we have disclosed this here. We'd suggest reading our affiliate disclosure policy and product review policy at our about us page!